This week started with a bang, we celebrated our 8th wedding anniversary on Monday! It's not a major milestone but somehow years 1-7 all feel closer to 5 and now all of a sudden it feels like 10 years married is right around the corner.
We took the day off work and had a lovely day in London, heading in early for breakfast at Amba Hotel Charing Cross before going to the Audrey Hepburn exhibition at the National Portrait Gallery. The exhibition was wonderful and I'd really recommend it but you do need to pre-book or try to get tickets as soon as the gallery opens on the day.
After that we went for lunch at Galvin at Windows in the Hilton Park Lane, all the way up on the 28th floor. It wasn't the nicest day weather-wise but the views were still stunning and the food and service were wonderful. A little tip that lunch even at these lovely restaurants is very good value for money if you go for the set menu, 3 courses for £33!
We finished the day off with an impromptu and slightly tipsy session on a pedalo on the Serpentine in Hyde Park. In the 13 years I've lived in London this was my first venture onto the lake and it was so much fun. I'd also forgotten how hard it is to pedal, especially with a lot of alcohol inside.
Needless to say the rest of the week was quite uneventful by comparison, although I have been sampling these lovely Jo Malone mini perfumes that Pete bought as an anniversary present – we walked past one of the shops in Covent Garden and I really wanted to go in and try some out, blissfully unaware of my gift waiting at home but Pete wouldn't let me and now I know why!
There was some exciting news on the blogging front this week that Iconic Lights have asked me to join their ambassador team so look out for some lovely lighting posts and instagram pics in the near future, they have some great designs.
Image: Iconic Lights
I've also been thinking about any way possible to temporarily make our bathroom a little more appealing and am pondering the possibility of stripping the floor back and painting the floorboards underneath.
Oh, and although it's only July the blackberries seem to be ripening in the garden. We have so many I might have to experiment with different crumble versions and see which one we prefer…fat tummy days ahead.
On Saturday my Mum and Step-dad came for lunch to drop their labrador Tilly off so that we can dogsit whilst they're on holiday in Italy. She's an old lady, nearly 13 so just wants a quiet life really. It was a great opportunity to christen the new beardy man plates I bought Pete as part of his anniversary present from Southwood stores. So fun!
Sunday we took the dogs out for a rainy walk first thing and then headed into town to visit the State of Independence Market at Hackney Downs. I really wanted to finally meet the lovely ladies behind Eastwick Shop, making beautiful soy candles and our paths have never quite managed to cross until Sunday.
Image : Eastwick Shop
We did a little exploring, stopping for lunch at the end of the terrace where the market was on at what felt like a secret arty cafe, The Russet. It was clear as soon as we got inside though that any local neighbourhood people know about this place because it was packed. Perfect Sunday lunch grub before we wended our way back home for another rainy dog walk and a very rewarding glass of wine!
Hope you've had a lovely week x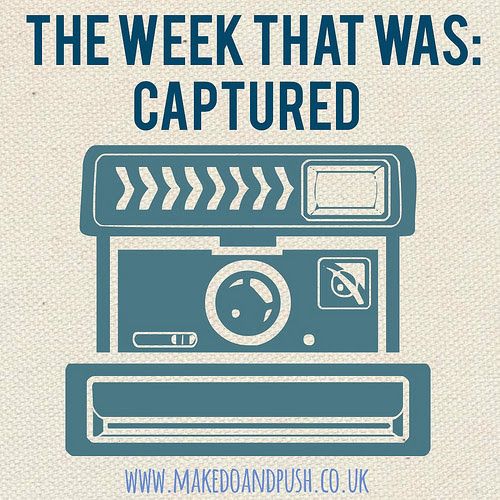 Click here to visit our webshop, DaisychainBaby